More restaurants in Moscow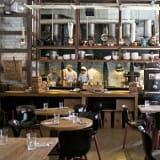 Nearest Metro Station: Arbatskaya
Bol'shaya Nikitskaya Ulitsa 12
The main attraction of Ugolek is its open kitchen with 6 cast iron stoves used to prepare various kinds of meat dishes.
Interiors of the restaurant feature brick walls, tall windows and custom made wooden furniture. The windows are kept open during warm summer months transforming the main hall of Ugolek into a large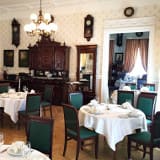 Nearest Metro Station: Marksistskaya
Vorontsovskaya Ulitsa 6
Seven Fridays is located inside a historical Moscow mansion built in the beginning of the 20th century. Inside, the restaurant features pre-revolutionary interiors made up of 6 rooms filled with antique furniture: English, German, Spanish, Italian, French and Russian rooms.
The menu of Seven Fridays includes dishes from Russian and French cuisines. There are all kinds