More restaurants in Moscow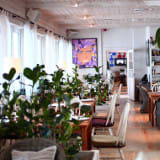 Nearest Metro Station: Krylatskoye
A-109 2
Prichal is one of the upscale restaurants in Moscow located in the famous Rublevka area 12 kilometers outside city center.
On summer weekends this place gets really packed with wealthy locals and the restaurant's parking lot gets filled with the latest models of high end autos like Bentleys and Maseratis.
Prichal is situated on the bank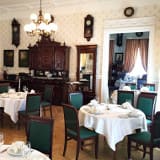 Nearest Metro Station: Marksistskaya
Vorontsovskaya Ulitsa 6
Seven Fridays is located inside a historical Moscow mansion built in the beginning of the 20th century. Inside, the restaurant features pre-revolutionary interiors made up of 6 rooms filled with antique furniture: English, German, Spanish, Italian, French and Russian rooms.
The menu of Seven Fridays includes dishes from Russian and French cuisines. There are all kinds