More restaurants in Moscow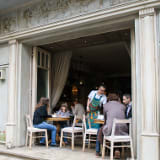 Nearest Metro Station: Tverskaya
Malaya Bronnaya Street 20
The restaurant holds the name of it's chef and co-owner Uilliam Lamberti, who has been working on the Moscow restaurants scene since 1996.
Mr. Lamberti initially arrived to Moscow to work with one of the local restaurateurs on a number of dining venues. Today he is the brand chef of 2 restaurants managed by Ginza Group.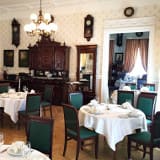 Nearest Metro Station: Marksistskaya
Vorontsovskaya Ulitsa 6
Seven Fridays is located inside a historical Moscow mansion built in the beginning of the 20th century. Inside, the restaurant features pre-revolutionary interiors made up of 6 rooms filled with antique furniture: English, German, Spanish, Italian, French and Russian rooms.
The menu of Seven Fridays includes dishes from Russian and French cuisines. There are all kinds