Filip Kirkorov is considered to be the king of Russian pop music scene. He is admired by millions of people in the country as well as former Soviet Republics. Kirkorov has numerous concerts taking place in countries like US and Germany for the local members of the widespread Russian diaspora. His major shows still attract thousands of fans from all over Russia.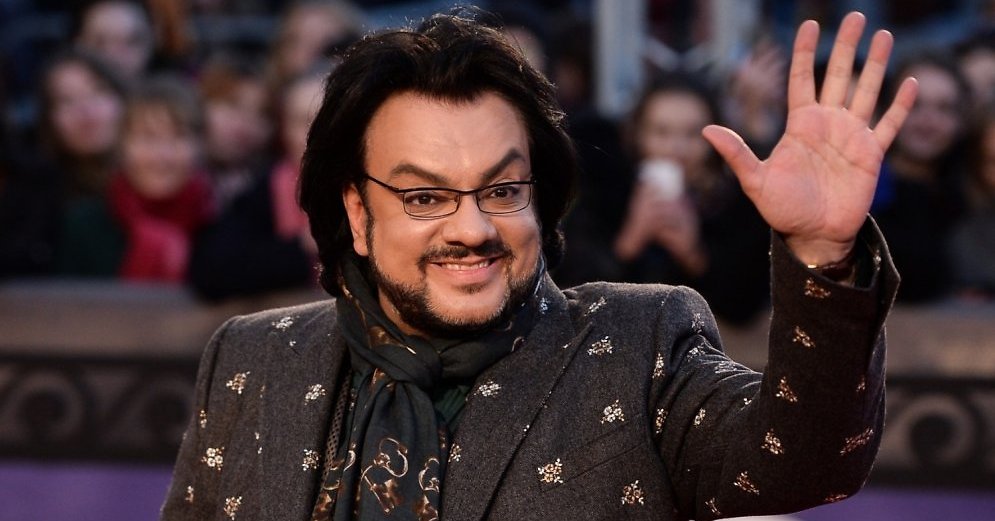 Filip Kirkorov: Key Biography Highlights
Filip Kirkorov was born in 1967 in Bulgaria in the family of a local singer and a Russian housewife. He started his career in the Russian show business during the Soviet times. In 1985 he had his first appearance on the local music TV show. Two years later Filip Kirkorov has managed to start his professional singing career at the Saint Petersburg Music Hall. This was a Soviet venue that was supposed to bring various culture events to the general public. Most of these events were theater performances with a strong focus on choreography. They were accompanied by the classical music performed by the local orchestra. Filip Kirkorov joined the newly opened singing studio that was part of that famous Music Hall. It was targeted at promoting solo singing events to the Soviet public.
Meeting with Alla Pugacheva has become a major turning point for his career. Alla was considered to be one of the most influential personalities on the Soviet music scene. She played a huge role in the development of his singing career. Young Filip Kirkorov was introduced to her in 1988. He was invited to participate in the series of annual concerts called "Christmas Gatherings" organized under the patronage of Alla and her team. His singing talent as well as personal charisma has allowed him to take the leading positions at these events. The overall success of "Christmas Meetings" has resulted in his first joint concerts with Alla in Germany and Austria.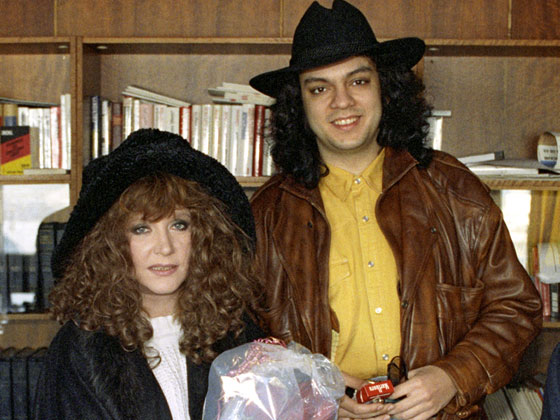 Filip Kirkorov admired Alla who has boosted his career to make him one of the most recognized pop singers in the Soviet Union and later Russia. Their marriage literally shocked the public in 1994. Age difference was the most discussed part about their marriage. 27 year old Filip Kirkorov was 18 years younger than his wife. Despite this fact his marriage with Allla actually brought even more success to Filip Kirkorov. Their joint concerts, music videos and albums were extremely popular in the country. Their divorce took place in 2005 and was widely talked about in the media.
In 2011 Filip Kirkorov shocked the public again by announcing the birth of his first child Alla-Victoria via the surrogate mother in the United States. As you have probably guessed his daughter was named after Alla Pugacheva.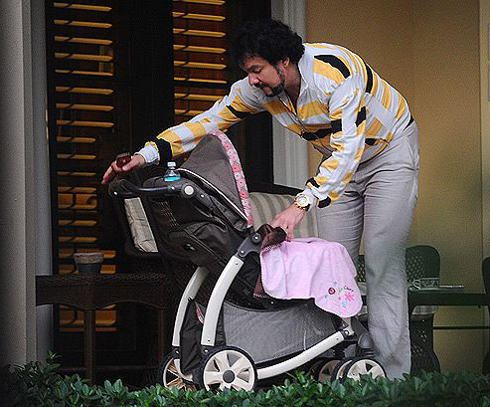 One year later his second child was also born through surrogacy. He was named Martin-Kristo after the world famous pop singer Ricky Martin. He is well known for his coming out in 2010. By the way Ricky Martin has two kids born to a surrogate mother as well.
Today Filip Kirkorov spends a lot of his time with the kids travelling between Moscow and Miami where he owns an apartment and a house. The apartment has been purchased several years ago in Majestic Towers located in the upscale Bal Harbour area.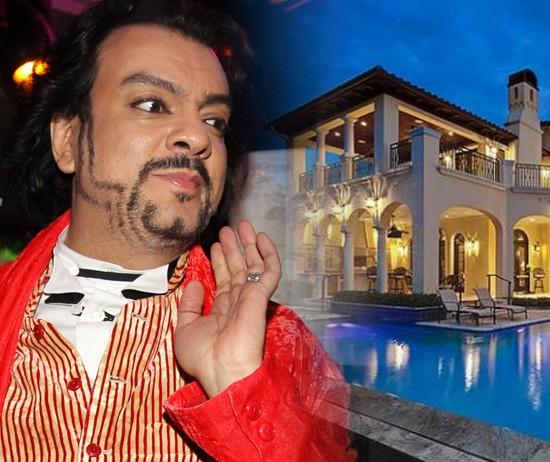 The price of the newly purchased mansion in the exclusive Fisher Island area is estimated to be $4.2 million. The house has 7 bedrooms, 3 living rooms, 5 bathrooms, a movie theater, a pool and the gym area. Fisher Island is known for its super expensive real estate purchased by the Wall Street financiers and celebrities. Some homes have been sold here for almost $30 million. The only ways you can reach this millionaire's paradise is by using a ferry, a private boat or a helicopter.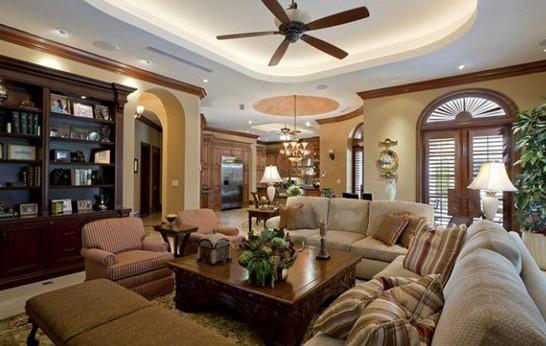 This makes the whole area even more private. At the same time all the fancy night clubs and restaurants of South Beach can be reached within 30 minutes from here.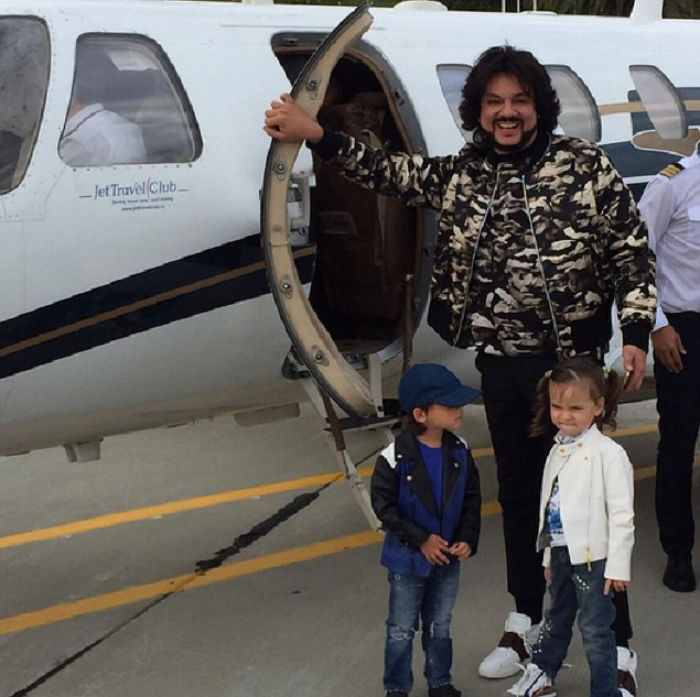 Miami has become second home for a lot of wealthy Russians who can enjoy warm weather during the cold Russian winter season.
Scandals and Fights
During his career Filip Kirkorov was involved in a number of scandals. They included beating up of two women and some conflicts with his Russian pop scene colleagues. In 2010 the country was shocked with his aggressive behavior at the filming of one of Russia's music awards. One of the event administrators refused the request of Filip Kirkorov to change the lighting setup for his performance. As a result she was furiously kicked and punched in her face by the angry pop star.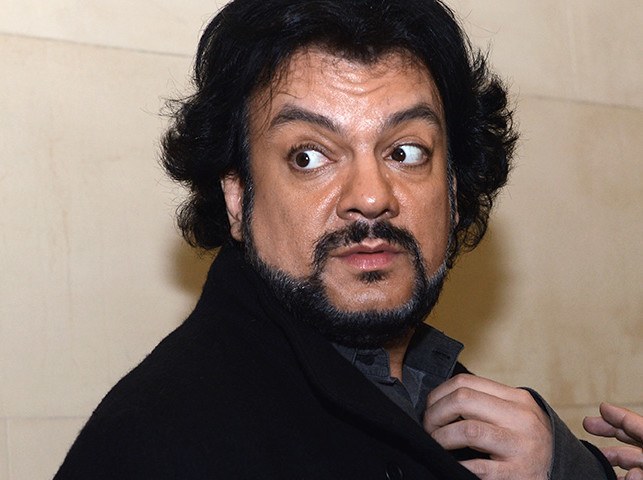 The beating up was accompanied by multiple insulting comments. The conflict has been settled at the court where Filip brought his public apologies and presumably agreed to pay the compensation to his victim.
There was another similar incident that happened at a press conference before one of his concerts in the city called Rostov on Don. One of the female journalists asked Filip Kirkorov about a great number of his songs that were remade from the foreign pop hits. This question has resulted in Filip's outrage and numerous public insults of the journalist. General public was shocked by his behavior again and a number of regional radio stations chose to stop playing his songs. Again, the incident has been settled at the court.
Collaboration with the Extravagant Fresh Art
Another controversy has resulted from the collaboration of Filip Kirkorov with the well-known Moscow fashion trio called Fresh Art.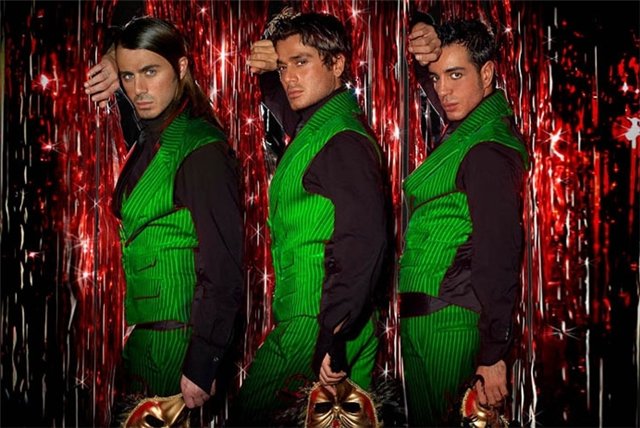 Three designers that comprise Fresh Art are well known on the Moscow gay scene for their provocative fashion shows and photo shoots.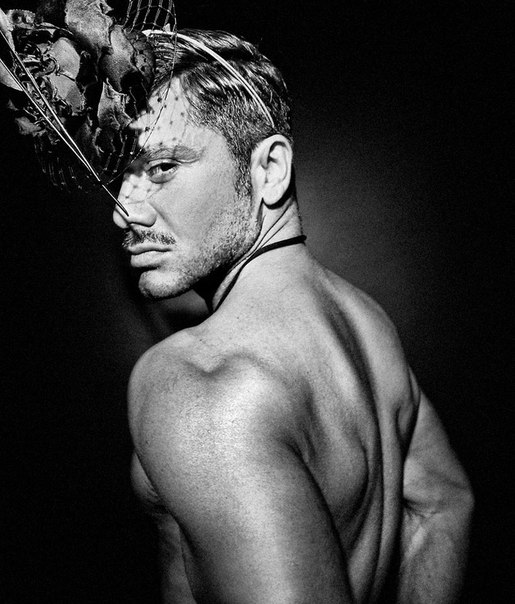 Filip Kirkorov was so inspired by their art that he decided to record a song with them.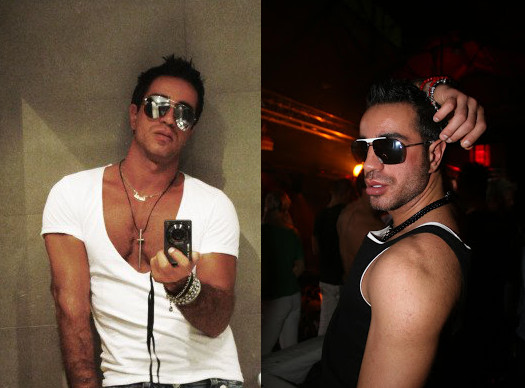 The problem was that the lyrics were way too provocative. As a result, none of the radio stations or TV channels in Russia agreed to accept it. In fact their performance at one of the fashion events in Moscow has been cut from the TV version of the show.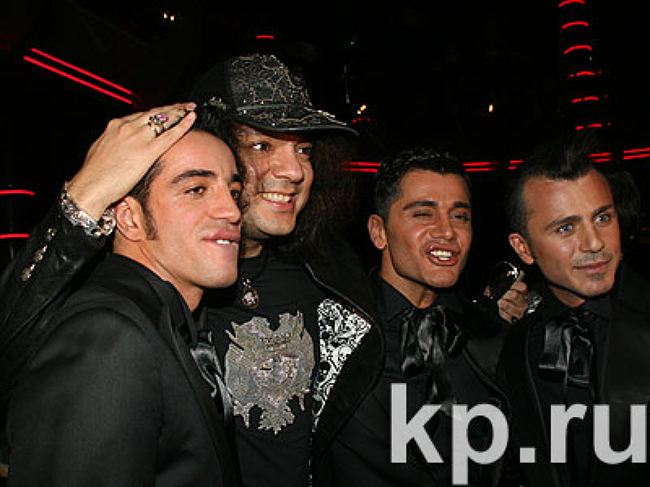 Three members of the Fresh Art team are Alexander Siradeghyan, David Gevorkov and Aslan Akhmadov. Several years ago they were the most sought after wardrobe designers for the top Russian stars. At the present moment each of them has their own project.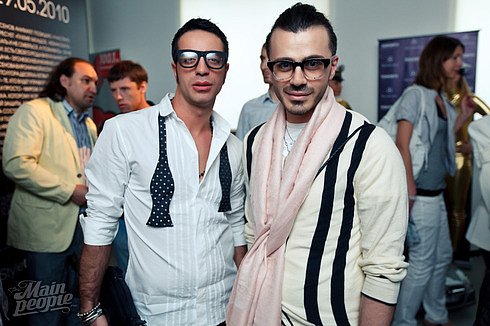 Alexander Siradeghyan designs and produces shoes that are sold around the world.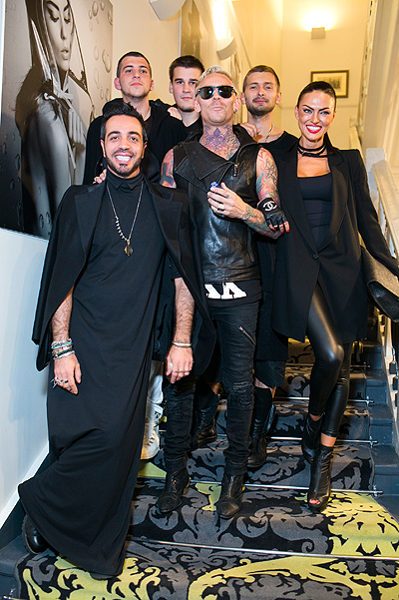 David Gevorkov has his clothing brand in Paris. Aslan Akhmadov is one of the top ranking fashion photographers. Despite numerous rumors and accusations Filip Kirkorov remains one of the notable artists on the Russian pop music scene. Being popular assumes a lot of attention from the public. We'll keep an eye on Kirkorov to bring you all the latest stories about him.
More Posts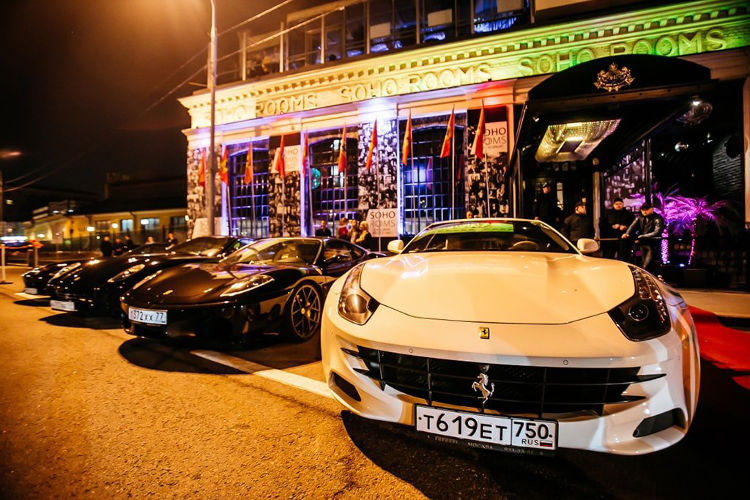 Moscow has plenty of bars and night clubs that typically fall into 2 major categories. The first one is all about getting drunk on a tight budget after completing another week of hard work at a low paying job. The second category includes VIP hotspots targeted at the wealthy crowd that consists of business people, politicians…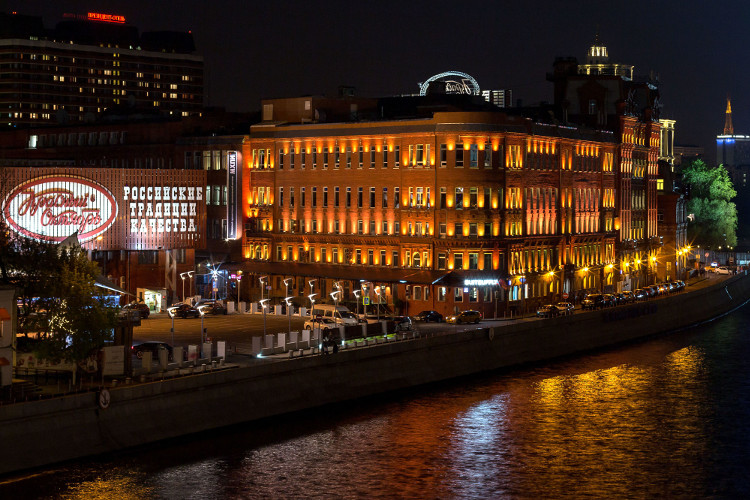 Hey Guys, I have decided to drop a couple of words about Krasny Oktyabr district that I visited a couple weeks ago. It used to be the place to go for the best Moscow nightlife during it's early years! A great number of trendy night clubs and restaurant attracted a lot of people every weekend. These well known night clubs…